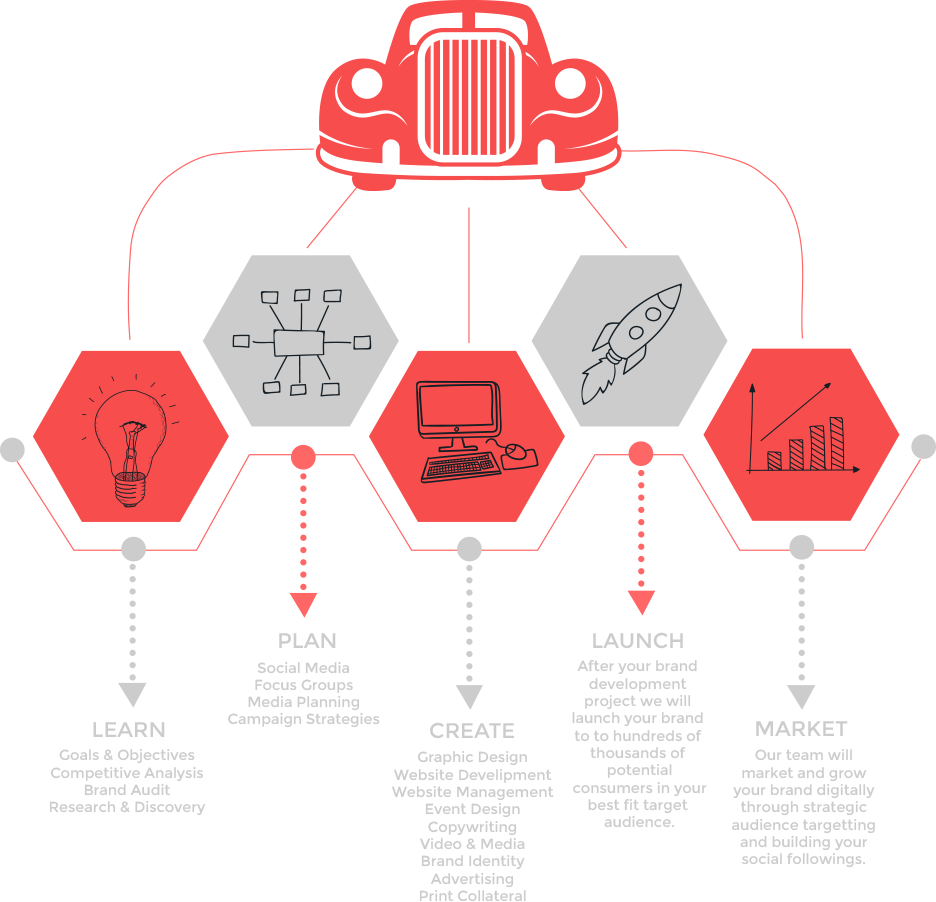 A Process for Success
With our agency, every new project begins with a discovery process. The discovery process is the most important part of providing you with the best website, marketing strategies, and brand identity possible. 
When partnering with a new company and preparing for a project, our discovery process takes our team down a road of learning important elements like: 
• Who you are 
• What you do 
• Competitor Analysis
• Design Trends 
• Development Trends 
• Goals and Objectives
• Marketing Strategies 
• Mood Boards 
With a good plan, we are ready to execute your project. 
LET US BRING YOUR VISION TO LIFE