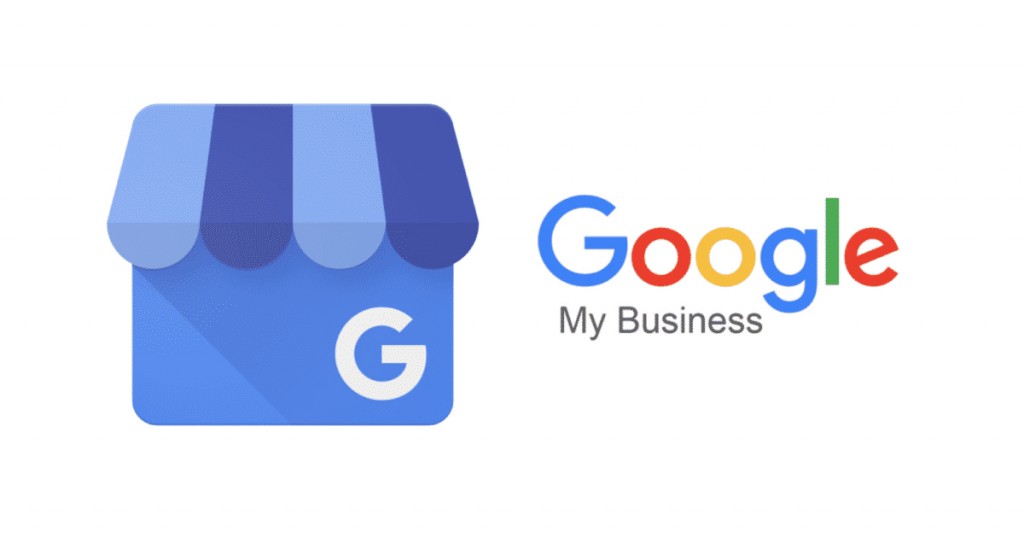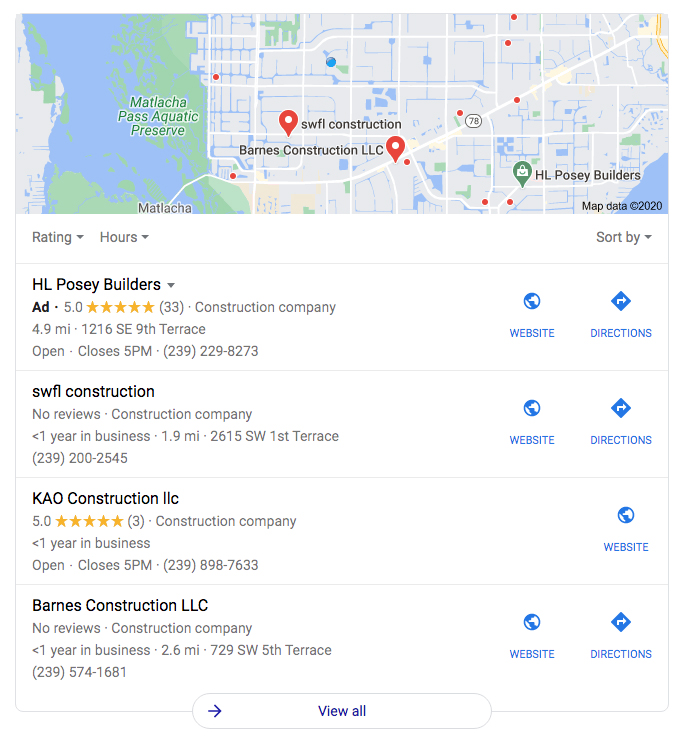 We get it, the many customizations that are available to your Google My Business profile can be confusing and tough to decide what a company should focus on when designing and filling out their profile. When it comes to ranking on Google's location pack, there are really only a handful of elements that influence where your business will rank.
Today we will be talking about which of these fields inside your Google My Business listing impact rankings in the local pack, sometimes known as the "snack pack."
At 1922, we do a lot of testing to figure out what affects and influence business listings inside the Google My Business platform. It's safe to say that certain fields are far more important than others inside the platform.
We've come to the conclusion that there are six things inside the Google My Business dashboard that a business owner or a company can edit that will have a direct influence on where they rank in the local results on Google.
1. Business Name
The first thing we have noticed that impacts business ranking in localized results in business name. This may seem confusing, because you can't change your business name, but businesses that have keyword rich business names seem to be favored over others. Frustrating, we know.
For example, let's take business from the same area. Let's say business one is named "Starbrite Boat Detailing" and business two is named "Steve's Detailing."
When one searches in in that area on Google for "Boat Detailing" Starbrite BOAT detailing is likely to be favored by Google.
Now, don't go trying to change your business name by adding in keywords and re-submitting it to Google. It's against the guidelines and could actually hurt you if Google finds out. Instead, taking the approach to make sure your competitors are abiding by the guidelines is far better. If you suspect a company is keyword stuffing in their business name, you can report it using Google's business complaint redressal form.
2. Q&A
If there are questions being asked through your Google My Business profile, be sure to answer them. This allows for the public to view commonly asked questions and read the answers from the company itself. Having unanswered questions on your profile makes it look like you are not in tune with your listing. We believe that Google notices this.
3. Categories
The third thing we have found that influences ranking is categories. Google allows for 10 categories. Keep in mind there are over 4,000 categories, and sometimes Google removes certain ones and adds others. This is something to keep an eye on regularly.
4. Website
A website can be a strong ranking factor in your Google listing. Most of the time companies link to the home page of their website, and that is totally fine. Multi location businesses can however benefit by linking to a location page on their website. It's something you will have to test, but if you are a business with multiple locations make sure each of your GMB listings are listing your websites location based page. Do not try and rank all your listings for the same thing either, they will be filtered.
5. Reviews
The final factor we have found that are really starting to play role in your GMB ranking is reviews. We get it, hassling people for reviews can seem time consuming. The only advise we can give here is to GET THOSE REVIEWS! Keep asking and you will finally start seeing a return on reviews. We ourselves have been working on a plan to get our clients to start leaving reviews on our Google My Business page.
Conclusion
Your Google My Business listing is important, and becoming more important as the internet grows. It is important to keep up with it and keep your information up to date. If you need help with your GMB listing, we would be happy to review your listing and get it up to par with Google's standards. Please submit your business below for review.
[contact-form-7 id="2262″ /]